We are pleased and super excited to announce that Mr Daddy Cool himself, Ross Wilson and his band the Peaceniks will be opening our conference on Sunday 29 March, 2020.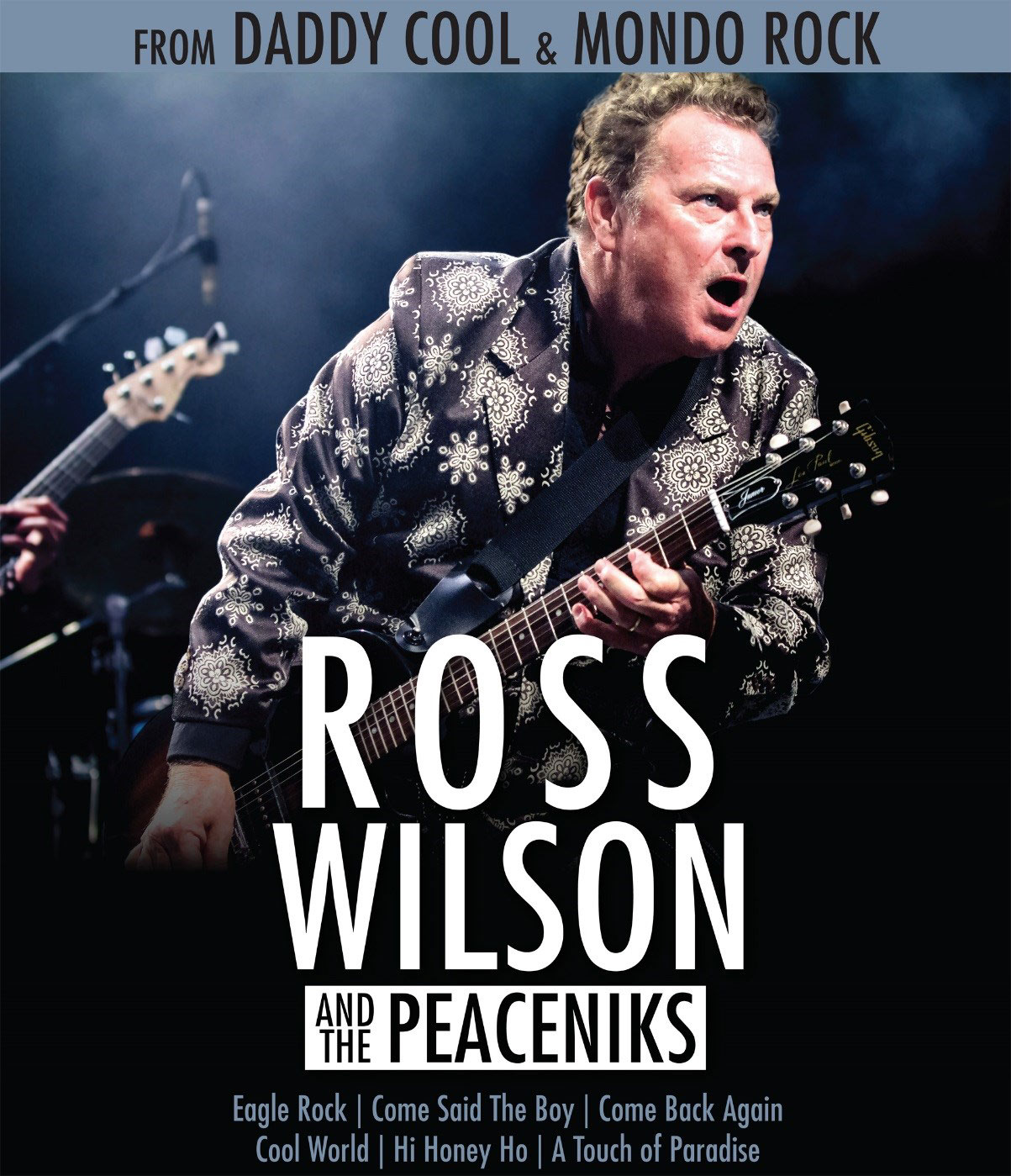 Coinciding with our outdoor GEMS Cocktail Evening, Ross has agreed to perform some of his classic Daddy Cool and Mondo Rock songs for attending delegates.
Ross Wilson is probably the only person in Australian rock music who can't make a comeback simply because he's never been away.  In a career that spans over 40 years Ross remains one of this country's most respected artists.
From Daddy Cool to Mondo Rock, as a solo artist, or as songwriter of A-grade classics such as Eagle Rock, Cool World and A Touch of Paradise, or producer of the legendary Skyhooks, Jo Jo Zep, The Johnnys, & The Screaming Jets, Ross's involvement with success has continued unabated.  He fronted Daddy Cool & exploded out of the 70s playing rootsy 50s sounds.
Then formed Mondo Rock who surfed the contemporary scene with chart topping singles & albums from the mid-70s to the late 80s.  As a solo performer and major songwriter, he continued to achieve success & make his mark during the 90s & beyond with his songs being recorded by artists as diverse as Jimmy Barnes, John Farnham, DEF-FX, Custard, Jennifer Rush (EU), Troy Cassar-Daley, just to name a few.