Apart from our fabulous schedule, EXO (Tour Operators) will be set up in the lobby of the
hotel to assist with additional tours you may want to explore.
Below are just some things to do in Phuket: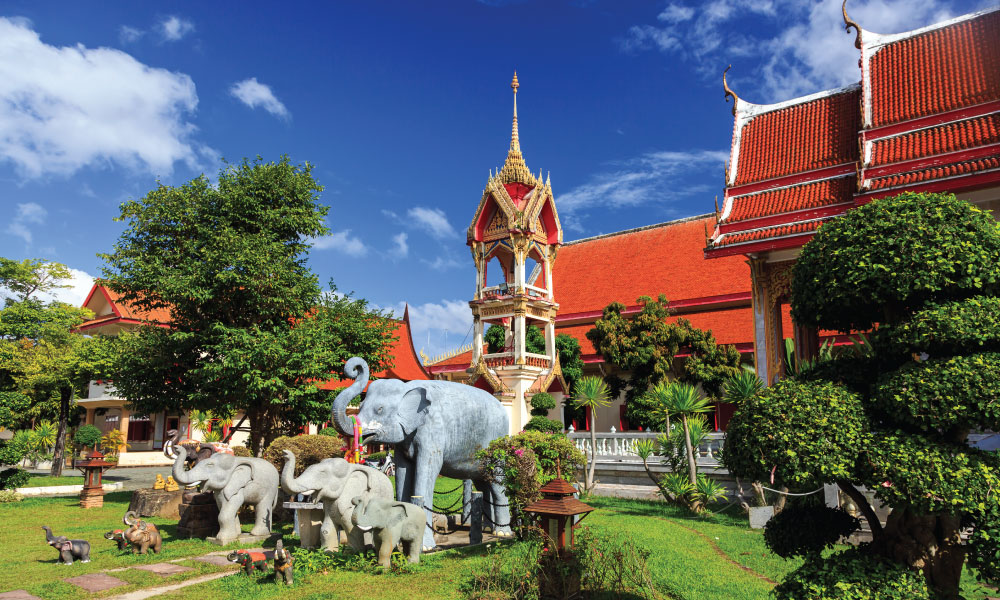 Wat Chalong
Thailand is known for its beautiful temples, and one of the best ones to visit in Phuket is Wat Chalong. Inside this Buddhist temple, you can see several artefacts, including a walking stick that is said to hold healing powers, and even a piece of Buddha's bone. Wall art throughout the temple teaches you about Buddha's life story, making Wat Chalong a great place to learn about the spiritual side to Phuket. The temple is beautifully designed and a must-visit when you book airfares to Phuket.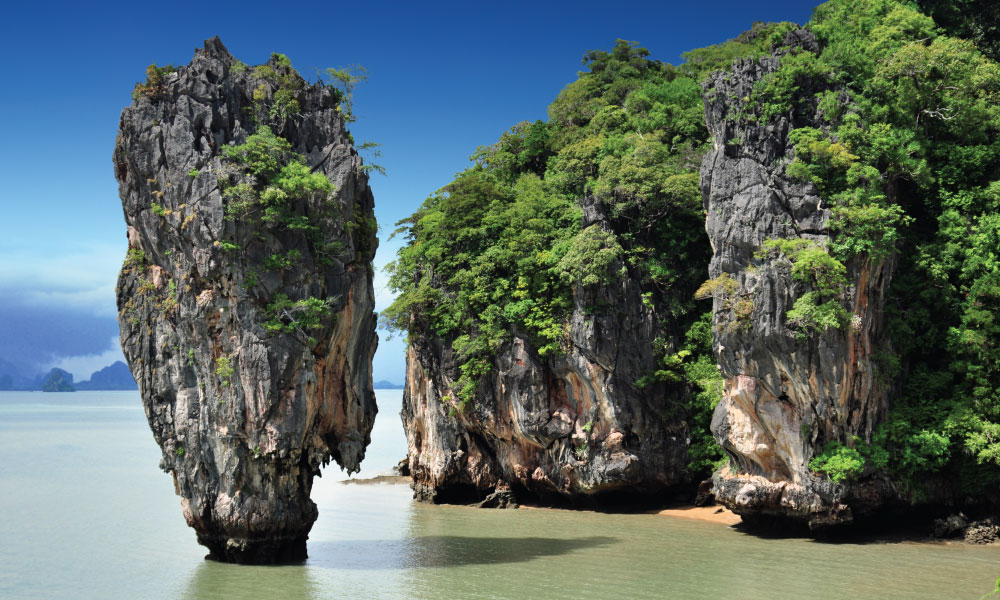 Phang Nga Bay
Northwest of Phuket is Phang Nga Bay, which makes for a perfect day trip. Several boat tours are available from Phuket to Phang Nga Bay, or you can hire a private boat for your group. The bay is full of limestone cliffs jutting out from the water, and the bay is also home to the famous James Bond Island. On the northern end of Phang Nga Bay, you can visit a fishing village called Koh Panyi. The floating village is made up of stilt houses that are popular throughout Thailand.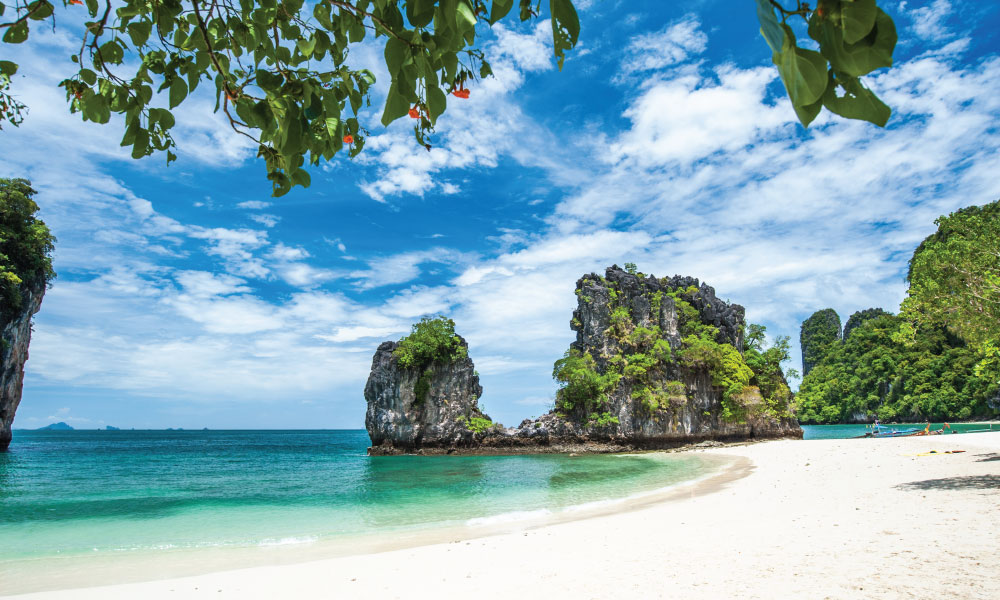 Go to the Beach
With more than 30 beaches, Phuket is an ocean-lover's dream and you will definitely find one that takes your fancy. Patong Beach is one of the most popular. It's close to the centre of Phuket Town and is a popular nightlife area. For a quieter beach experience, Karon Beach, Kata Beach, and Paradise Beach are great spots to go. These options have quiet and secluded atmospheres, but are still close to lots of restaurants. All of the Phuket beaches are beautiful with white sand, bright turquoise water, and lots of palm trees.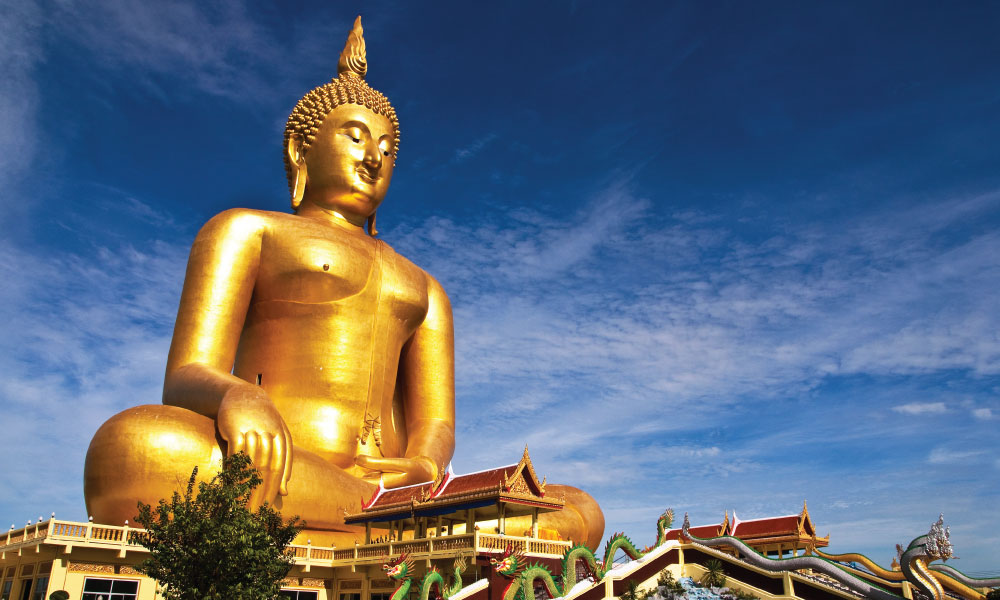 Big Buddha
Recognised as one of the most prominent symbols of Phuket, this statue is 45 metres tall and sits on a hill overlooking the city. From the Big Buddha, you can get a great view of some of Phuket's top beaches, including Karon, Kata Noi, and Phang Nga Bay. The Buddha is made of Burmese marble and shines beautifully in the sun. The area around the Big Buddha gets extremely hot in the middle of the day and afternoon, so for the best experience, make it your first stop of the day.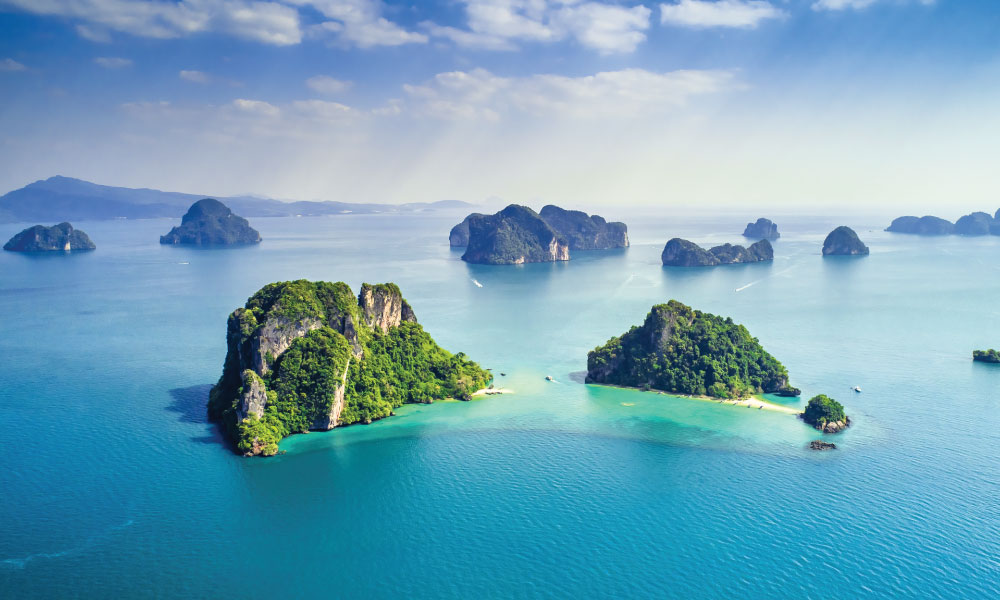 Go Island Hopping around Phuket
Phuket is located on an island itself and it is surrounded by other, smaller islands that make for great day trips. With the close proximity of many of the islands to Phuket Town, you could easily visit for a day, or you could plan to spend a few days on the surrounding islands. All of the islands have beautiful beaches and great snorkelling and diving. The Phi Phi Islands are some of the most popular to visit outside of Phuket. They are just 45 minutes from Phuket by speedboat and 90 minutes by ferry. There are several Phi Phi Islands, with some known for their nightlife and others known as a quiet paradise. The Similan Islands are another beautiful spot, located 45 minutes from Phuket by speedboat. For a day of diving and snorkelling just off the coast of Phuket, the Koh Khai Islands are only located 20 minutes from town by speedboat.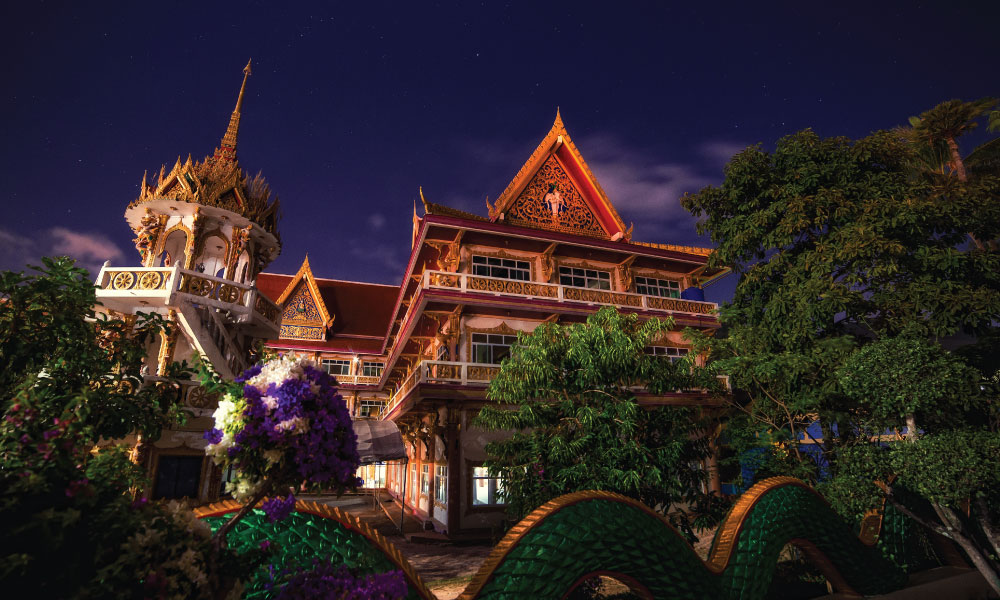 Karon Temple Night Market
There are several night markets throughout Phuket, and this is one of the best. The market is held on Tuesdays and Fridays and is set up right on the temple grounds. The market is full of local crafts, art, and clothing that will give you a great insight into Phuket culture. The market also has lots of food stalls where you can sample some amazing Thai cuisine. Some of the must-try foods on a visit to Thailand include pad thai, tom yum, panang and green curries, and mango sticky rice for dessert.